For all genres of books, please visit  SMASHWORDS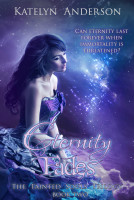 Eternity Fades
by Katelyn Anderson
A fallen hero. A fragile doll. Left to pick up the scattered pieces of the assassin life she once knew, Joan discovers nothing is what it seems. Unknown horrors lie inside the tyrannical agency, secrets that will threaten the lives of anyone brave enough to uncover the truth. Immortals and humans have never coexisted peacefully, a reality Joan wishes to change.
---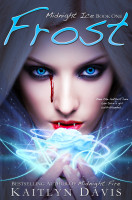 Frost (Midnight Ice Book One) by Kaitlyn Davis
(5.00 from 1 review)
Even the hottest love can turn a girl cold-blooded… Life's tough for a vampire thief on the run—just ask Pandora Scott. Four years ago she ran away from home, but now her annoyingly grown up (and handsome) ex boyfriend has tracked her down and the fate she's been trying to escape is about catch up. A brand new spinoff to Midnight Fire, a bestselling series with over 200,000 copies sold!
---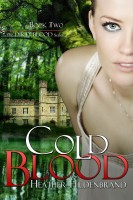 Cold Blood by Heather Hildenbrand
(4.00 from 2 reviews)
Wood Point Academy is not at all what I expected. For one thing, it looks like a cross between military school and Buckingham Palace. Everyone stares, the floors shine so bright you can see your reflection in them from a mile away, and no one smiles. Unless they're kicking your butt in the process.
---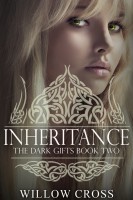 The Dark Gifts Inheritance by Willow Cross
(5.00 from 21 reviews)
When Jason Masada tells his sister Sarah he's been waking up naked and bloody in the woods, she doesn't believe him. After the full moon comes, and she sees his transformation with her own eyes, she can't deny the truth. Their only hope is to find remnants of their family, attempt to discover where this curse came from, and how to end it.
---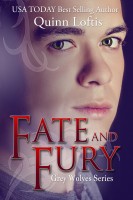 Fate and Fury, Book 6 The Grey Wolves Series by Quinn Loftis
(5.00 from 17 reviews)
Book 6 The Grey Wolves Series The last few days have been the darkest of Sally's life. After experiencing the joy of finding her mate, she now suffers the pain of losing everything she holds dear. Both the Romanian and Serbian packs have been captured, ripping Sally's soul mate away from her almost as soon as she had found him
---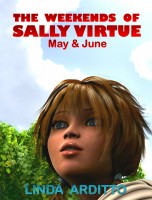 The Weekends of Sally Virtue. May & June by Linda Arditto
(5.00 from 17 reviews)
Sally Virtue is 10 years old and an only child; living in a small town in Texas. She finds life boring, but looks forward to visiting her gran in Austin to break the monotony of her mundane life. Fear of spiders is nothing compared to living next door to a murderer. Let Sally tell you her version of events and exactly what happened.
---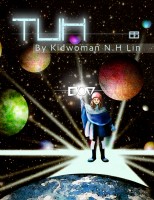 (5.00 from 14 reviews)
After eight long years of bouncing from different foster homes, Beanie, an unassuming orphan girl found herself in a mysterious orphanage, the Laketuh House. While the children there were unfriendly and rude, she noticed that there was something more to them, something unique. Then one day they took her to a place called Laketuh Lake where they entered a magical gate into another world.
---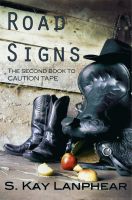 (5.00 from 13 reviews)
Despite how they tried to prevent it, Rika and Jason find themselves once again within each other's company. Emotional turbulence splitting them further apart, Jason vainly attempts to stay sane within the confines of his childhood home and Rika discovers more about her History teacher than perhaps she ever should have. Secrets that could rip them apart completely.
---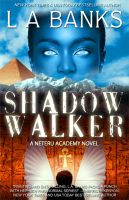 (5.00 from 12 reviews)
Sarah Rivera has a lot going on in her life. It's bad enough that she's being shipped off to Temt Tchaas Academy also known as Neteru Academy, a high school for future Guardians of the Light who have special powers, but she has to go there with her cocky twin brother and the rest of her compound brothers and sisters.