For all genres of books, please visit  SMASHWORDS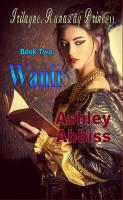 Wanir
by Ashley Abbiss
The runaway princess is back in her cage. As Irilayne ‎works to help her brother consolidate his rule and adapt ‎to being back in her old life, news comes that Lord ‎Griblon is back in the country. His plan of conquest by ‎marriage can still work. Once again, the net is closing ‎around Irilayne. And this time, there's nowhere left to ‎run.‎
---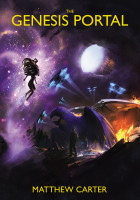 The Genesis Portal by matthewcarter
Every night since he can remember, Jasper has been haunted by the dreams of the same beautiful woman. Sanya has been there for him his entire life and over the course of time, the two have come to steadfastly believe she is more than just a figment of his imagination. Convinced he must rescue her, Jasper is determined to cross space and time to finally find her.
---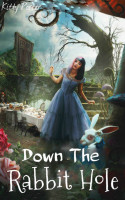 Down the Rabbit Hole by Kitty Parker
"I once played three games of tic-tac-toe with a trickster. It's important that you remember it was only three games." She nodded. "What does it mean?" He smiled again, but he didn't answer. "When the woman comes, Alice, she wont understand either. But she'll figure it out."
---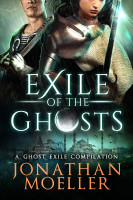 Exile of the Ghosts by Jonathan Moeller
Caina Amalas is the Ghost circlemaster of Istarinmul, the leader of the Emperor's spies in the city. She is a master of stealth and disguise, and faces foes of terrible power. Combined for the first time in one volume, here are twelve tales of Caina's adventures in Istarinmul.
---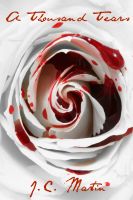 A Thousand Tears by J.C. Martin
Price: Free! Words: 1,780. Language: English. Published: April 11, 2011. Categories:
Fiction
 » 
Fantasy
 » 
General
(5.00 from 15 reviews)
A tragic fantasy tale that will hopefully drive home the point: that communication is of foremost importance in all relationships.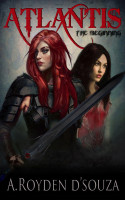 Atlantis The Beginning by A. Royden D'souza
(5.00 from 12 reviews)
It all began with a prophecy….. Scarlett was a normal, fifteen year old girl, living with her mother at Greenport. It was her last year of training at the Arma, the hunters academy. She was happy and excited. That was until the Imperial Guard came looking for her. She was not as normal as she had thought. She was abducted, along with her friend, Alice……..
---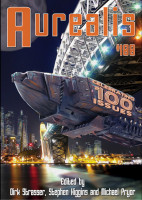 Aurealis #100 by Dirk Strasser (Editor)
Aurealis has reached a milestone very few science fiction and fantasy magazines reach. This is our hundredth issue. We have gone back and contacted everyone who appeared in Aurealis #1 in 1990 and asked them for a new story. Strap yourself in and get ready to be blasted into a strange place that is somehow both the past and the future.
---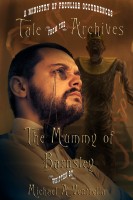 The Mummy of Barnsley by Michael A Ventrella
Northern England, 1894 Agent Ernest Throckmorton is called to Barnesley to investigate reports of a Mummy terrifying the town. Throckmorton soon finds himself thrown together with an all too eager assistant desperate to be part of the Ministry, as they hunt down the meaning of the Mummy's ominous threat. All shall pay for the desecration of the tomb!
---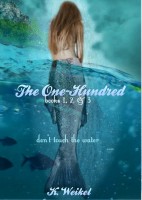 The One-Hundred Series – Books 1, 2, & 3 by K. Weikel
Every baby is killed beneath the waves–with one exception. The one-hundred thousandth lives. Revisit the world of Cressa-la and Tamir in this three-book bundle! It includes The One-Hundred, Untouched Water, and Tamir.
---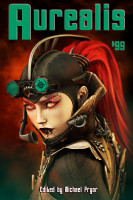 Aurealis #99 by Michael Pryor (Editor)
Aurealis #99 is another gold standard issue with stories from Aaron Emmel, Alan Baxter, and Michael Earp. Plus non-fiction from Gillian Polack,Chris Large and Russell Kirkpatrick. And don't forget our red-hot Reviews section, sensational internal art and more. Aurealis – it's the real thing.
---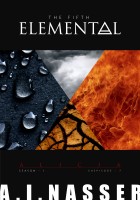 The Fifth Elemental – Shepisode 7 – Alicia by A. I. Nasser
(5.00 from 43 reviews)
When Ethan Allen was first drawn into the world of The Elementals, he had no idea of the importance he played in their existence, now how different he truly was. Thrown in the middle of a civil war, a vital key to the stability and freedom of his kind, he fights not only for his survival, but for the survival of a world that has been seeking peace for thousands of years.
---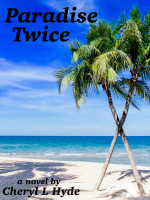 Paradise Twice by Cheryl L. Hyde
(5.00 from 15 reviews)
Would you trade a world of dystopia for utopia? What if that trade means you have to leave everything you know and love to venture into a totally unknown world on a new realm? And what if a strange time-crossing being tells you that your true destiny is as the leader of this utopian world? Follow two young lovers on their journey, while they wrestle with the logical to accept the incredible.