For all genres of books, please visit  SMASHWORDS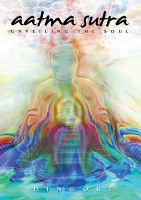 Aatmasutra-Unveiling the Soul
by Hingori
(5.00 from 13 reviews)
The greatest challenge is to learn to accept yourself in-spite of all the odds, the negative thoughts and pangs of guilt. Aatma Sutra is a guide to self acceptance on and 'as is where is' basis. It then progresses on the formula for attaining self worth and self love and finally, justifies the concept of self reverence. A book of this magnitude and wealth can only be destined for a chosen few!
---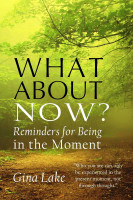 What About Now?: Reminders for Being in the Moment by Gina Lake
(5.00 from 5 reviews)
On each page of What About Now? Reminders for Being in the Moment is a quote from one of Gina Lake's books, which will inspire you and help you remember to be in the moment. These empowering quotes will wake you up out of your ordinary consciousness and help you live with more love, contentment, gratitude, and awe.
---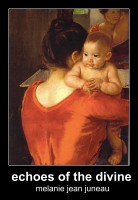 Echoes of the Divine by Melanie Jean Juneau
(5.00 from 5 reviews)
Although babies are preverbal, they are perceptive and remember, even their time in the womb. Since infants come from God, they are more spiritual than adults ever imagined. Melanie offers insights through slice-of-life stories which will surprise you and make you laugh. Her writing is humourous and heartwarming, thoughtful and thought provoking with a current of spirituality running through it.
---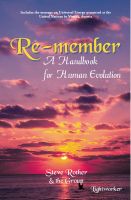 (5.00 from 4 reviews)
Mankind is evolving. We are moving from a motivation of survival to a motivation of unity. We are reaching for "Higher Truths" in all areas as a quiet revolution is taking place. This transition need not be difficult.
---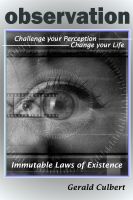 Observation – Challenge your Perception Change your Life – The Immutable Laws of Existence. by Gerald Culbert
(5.00 from 4 reviews)
Everything known and unknown operate under the same principles and these philosophy never fails. To be in harmony with these values leads to balance and prosperity where as denial leads to instability and deficiency. Natural Laws bond and connect all of our experiences so that we may achieve more, know more and observe a fulfilling existence. The mission of this book is not to install new idea.
---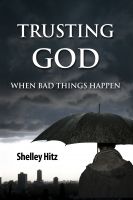 Trusting God When Bad Things Happen by Shelley Hitz
(5.00 from 4 reviews)
When bad things happen, what is your reaction? Do you trust God even when you don't understand? There was a dark season in my life when it literally felt like an earthquake had occurred. Everything in my life seemed to be falling apart…my family, my finances, our church. And I asked God the simple question, "Why?" This book is the result of my own search for answers.
---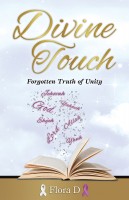 Divine Touch: Forgotten Truth of Unity by Flora D
(5.00 from 4 reviews)
Do you want to change your life? Do you wish for new destiny? These messages are not an exaggeration but the truth of divine inspiration which can lead to an unprecedented view of the God's world. Hidden Secret behind God's Messages that Change our Perception of Life. You must read this book and see for yourself, as words cannot describe it!
---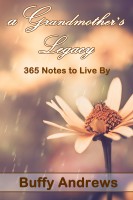 A Grandmother's Legacy: 365 Notes To Live By by Buffy Andrews
(5.00 from 4 reviews)
A devotional collection of 365 inspirational notes inspired by the fiction book Ella's Rain by Buffy Andrews. These are notes written by Grandma D to her granddaughter Ella, to be shared in the year after her passing. Slowly, these notes help Ella learn to live and love again.