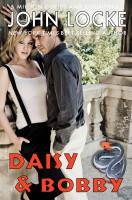 Daisy & Bobby
by John Locke
Last year, Bobby Cujo took his life savings to Baton Rouge, intending to buy a used fork lift. On the way, he stopped at a diner and witnessed a bus load of pilgrims crowding around a partially-eaten Moon Pie that looked "exactly like" John the Baptist. Recognizing divine commercial opportunity, Bobby purchased the Moon Pie and drove to the Congregation of Celestial Worship, where he bribed…
---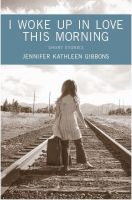 I Woke Up In Love This Morning by Jennifer Kathleen Gibbons
(5.00)
Three short stories that highlight two girls' coming of age in different eras. From a girl's first period to another girl risking punishment in a parking lot, Gibbons explores what it's like to be a young girl in suburban Northern California.
---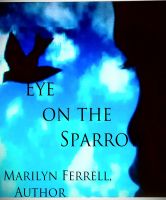 Eye on the Sparrow by Marilyn Ferrell
About the issues (social, educational, family) faced by a boy with ADHD. He questions what is wrong with him, why is he "different" or "bad", as people say. This story gets him in touch with his disability, and—being created in God's image—he is of value.
---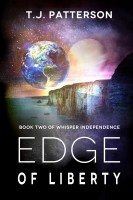 Edge of Liberty (Book Two of Whisper Independence) by T.J. Patterson
The Luxurs are unable to protect Adora from her own personal devastation after an encounter with the Guardians. Zane's unthinkable agreement with them leaves humans on Vitory vulnerable, as the Guardians continue to capture unsuspecting humans for their experiments. Adora detests that her situation affects all those she loves, and she sets out and risks her life, vowing to never be a victim.
---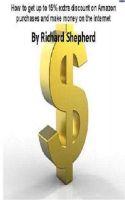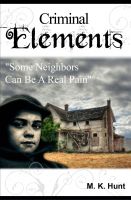 Criminal Elements by Mary Hunt
Young Beau is sent to Grandma's for the summer. Her new neighbors have one outstanding quality, persistence. Unfortunately what they want is grandma's stuff, and deadly force is OK too. The only person catching on is her grandson Beau. No one listens, he's a kid, so what happens after that is entirely in his hand
---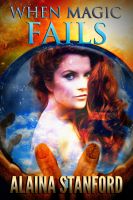 When Magic Fails by Alaina Stanford
What good is magic if it can't heal a broken heart? After the tragedy of losing one of their own shortly after entering this new world, the remaining adventurers begin to create a new life in a world filled with Elves, magic, and Trolls. Suddenly the last surviving Elf Wizard vanishes in a violent storm, leaving an entire battalion of Elf Warriors dead. The adventurers now face a mysterious magic
---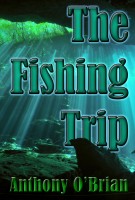 The Fishing Trip by Anthony O'Brian
The first release of the new Summer Days Series brings a thrilling ride in a short read! Join the unlikely best friends Josh Mundy and Vern Ernesto as they embark on their first ever fishing trip without adults. The joys of camping and a crackling fire make them sleepy and prepare them for a day of creek fishing high in the mountains…or does it?
---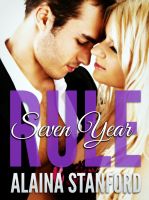 Seven Year Rule, Book 2, The Rule Series by Alaina Stanford
(5.00)
Whitney and Mason thought rules didn't apply to them. Their life was perfect. When they heard of the theory about the seventh year of marriage being make it or break it year for most couples, they knew it didn't apply to them. Their new house overlooked a vast lake. Their new cars were state of the art. Their careers were taking off at an accelerated rate. There's no way their marriage was a risk.
---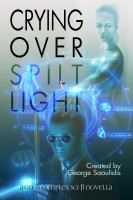 Crying Over Spilt Light by George Saoulidis
Hire A Muse, Get A Nobel Prize On the verge of abandoning his life-long project, an obsessive physicist hires the innovative service of an android Muse to help him finish his work. But when things start to go missing from his life, he must learn that not all is worth sacrificing on the altar of science before he has nothing left to live for.
---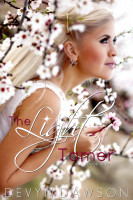 The Light Tamer by Devyn Dawson
(3.60)
**WARNING** This book contains a love story, "instalove" for a reason – read at your own risk of swooning. Ages 13 and up. Jessie finds herself in a world with new friends who teach her how to be a Light Tamer. Her new best friend, Amber, offers comedic relief at all the wrong moments.This is a book filled with friendship, mythology, and laugh out loud moments.
---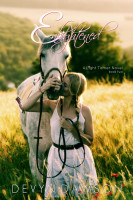 (4.00)
Jessie Lucente, a Light Tamer, has started her junior year in New Bern, NC. She has a new boyfriend, Caleb Baldwin. He is beyond good looking, he is her mate for life. They've been bound by the light and will rule and heal with it too. A trip to the woodlands will change this young couple for eternity.
---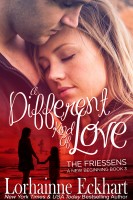 A Different Kind of Love by Lorhainne Eckhart
A Different Kind of Love brings back the couple that started it all. Brad & Emily. You fell in love with them in The Forgotten Child. Now years later they face an entire new set of challenges with their pre-teen autistic boy. And when his mother Crystal returns now wanting a relationship with the boy she abandoned, it brings a new set of complications they hadn't counted on.
---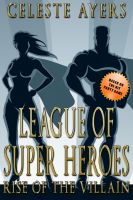 League of Super Heroes (Book #1) by Celeste Ayers
(5.00)
A super hero died last night.. it looks like someone is out for blood. The super heroes thought they were safe. They thought wrong. Darkness lurks in the shadows, a darkness the heroes could never see coming. Is there a new threat on the horizon or has one of their own stepped over to a darker path? League of Super Heroes: Rise of the Villain is based on the hit party game by Celeste Ayers.
---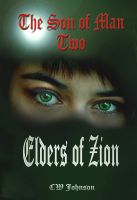 The Son of Man Two. Elders of Zion by CW Johnson
(5.00)
…Before They Were Left Behind, There Was The Son of Man… The story of the infant clone of Christ and his surrogate parents continue as they flee the long arm of 'The Vinces.' Rejoin them as they settle in a strange, lawless wilderness once known as The United States of America…
---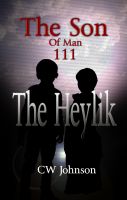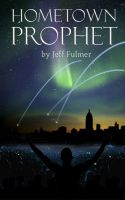 Hometown Prophet by Jeff Fulmer
Price:
$5.99 USD.
Words: 85,750. Language: English. Published: April 5, 2011. Categories:
Fiction
 » 
Christian
 » 
Fantasy
(3.69)
Following a spiritual experience, Peter Quill begins to have dreams that come true. When he correctly predicts a major event in front of the church, he is heralded as a modern day prophet. It isn't until his dreams challenge the biases of people in the community that he comes under attack, discovering what it means to truly be a prophet of God.
---
I'm not sure why it happens, but when I focus just right, I can slow time. Things around me become lighter somehow, and I almost feel the tiny particles of energy spinning inside of them. The thing is, having the ability to transform the world around you isn't all it's cracked up to be — especially when you are running from the Valencia without any deodorant.
---