For all genres of books, please visit  SMASHWORDS
This links lead to safe purchase: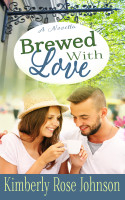 Brewed with Love
by Kimberly Rose Johnson
(5.00 from 1 review)
Annika, the new owner of Main Street Java, expected things to run smoothly but struggles for acceptance in the community plus sales are dismal. What do her late aunt's customers have against her? Grant, a local firefighter and musician, offers the lifeline Annika needs. Can she put her fear of fire aside and accept him for who he is, or will her past determine her future? A sweet love story.
---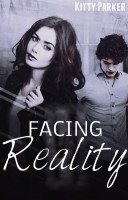 Facing Reality by Kitty Parker
Life is not fair. It is not a glamorous fairytale from some innocent storybook. I'm speaking in riddles. Well, all I have to say is that once you finish reading this story, you'll understand. And now come a request: please keep this private. In case you haven't noticed at this time, this is of very personal nature. I would be devastated if this spread.
---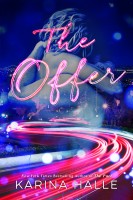 (3.00 from 1 review)
The Offer is a standalone, contemporary romance from the New York Times, Wall Street Journal and USA Today Bestselling author of The Pact. She thinks he's an arrogant playboy. He thinks she's an uptight prude. But he's about to make her an offer she can't refuse.
---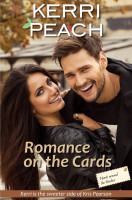 Romance on the Cards by Kerri Peach
An outrageous minx and a buttoned-up Frenchman clash when journalist Kerrigan Lush interviews a seriously rich anti-gambling crusader. She'd imagined a grandfatherly bore with a comb-over, but Alex Beaufort from Paris has plenty of hair – and enough of everything else to make her mouth water. Can this unlikely couple build a satisfying future from ashes and hope?
---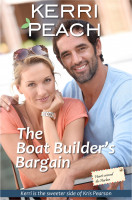 The Boat Builder's Bargain by Kerri Peach
A single mom and a billionaire. A beautiful house that needs her touch, and a beautiful man who needs her love even more. Superyacht tycoon Rafe Severino yearns to marry again and start a better family than the one he came from. Newly established decorator Sophie Calhoun seeks success so she can reclaim her daughter. A heart-warming story of family, love, loss, and dangerous currents.
---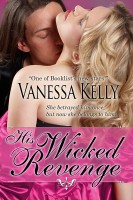 His Wicked Revenge by Vanessa Kelly
(4.50 from 2 reviews)
After thirteen years spent seeking his fortune, Captain Anthony Barnet has returned to London to exact revenge against the woman who betrayed him. Finally, he has Marissa Paget right where he wants her. His Wicked Revenge was originally published in the Mammoth Book of Regency Romance, 2010.
---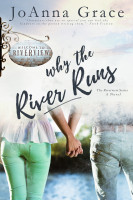 Why The River Runs by JoAnna Grace
Tina Foster's a businesswoman with a plan. Taming a heart this strong will take a man up for a challenge. Bo Galloway is returning to Riverview to start fresh and doesn't know what to think of his new boss. Just like the waters of the Sanguine, Bo and Tina must find their flow. Will the waters sweep away their chance at love, or nourish a relationship as steady as the river itself?
---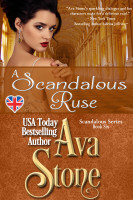 A Scandalous Ruse by Ava Stone
Lady Arabella Winslet needs a fiancé or she'll be married off to her horrid cousin. Gregory, Baron Avery, needs to find the peace and forgiveness that has eluded him for many years. But when Greg agrees to play the role of Bella's temporary fiancé, peace is the furthest thing from his mind. But their betrothal wasn't supposed to be permanent, and she deserves someone much more honorable than him.
---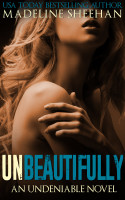 Unbeautifully by Madeline Sheehan
(5.00 from 17 reviews)
Warning: This is not a story about fate or destiny. This is a story about pain, sorrow, and suffering. This is an impulsive whirlwind romance between two lovers that are not meant to be together. Theirs is not a world with sunshine and roses. Instead, their love blossoms in a secret world full of crime, violence, and death. Their story is about what can be born from nightmares.
---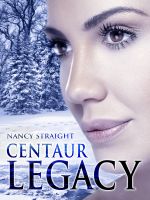 Centaur Legacy by Nancy Straight
(5.00 from 16 reviews)
Camille and Drake find themselves bound for the pasture of Thessaly, looking for the family heirloom that will keep them safe from the head of the Centaur Council. They are both unaware that Camille's Centaur lineage puts their future at risk. They don't know who to trust or where to hide. Out of all other options, it's time to fight.
---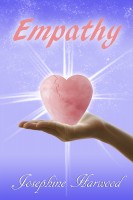 (5.00 from 16 reviews)
An empathetic caregiver dares to risk her job…and her heart.
---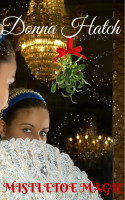 Mistletoe Magic, A Christmas Regency Short Story by Donna Hatch
(5.00 from 13 reviews)
At the Christmas Eve masquerade ball, Evelyn plans to lure Michael underneath the mistletoe. With a single, earth-shattering kiss, she's certain he'll finally realize she's the only girl for him. But her childhood friend, Colin, has the same plans for Evelyn. They'll both need the magic of a mistletoe kiss, but only one will succeed in their plans.
---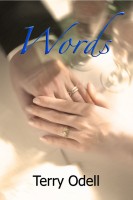 Words by Terry Odell
Price: Free! Words: 2,080. Language: English. Published: June 26, 2010. Categories:
Fiction
 » 
Romance
 » 
General
(5.00 from 10 reviews)
What does it take for a man to say, "I love you" out loud? Certainly the woman he loves can tell from his actions. And if she can tell, why must he initiate those words? Words explores new love first from his point of view, then hers. A sensual read, guaranteed to make you seek out that special someone in your life.
---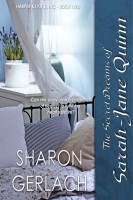 The Secret Dreams of Sarah-Jane Quinn by Sharon Gerlach
(5.00 from 8 reviews)
Sarah-Jane Quinn has many secret dreams, not the least of which is capturing the elusive Coleridge "Collie" Tate, on whom she has an enormous crush. Then the handsome HR director confuses things by showing an interest in her. But when Sarah is brutally attacked by a stalker, she must re-evaluate her priorities and decide which man reaches deepest into her heart – and let the other go forever
---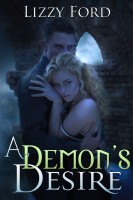 A Demon's Desire by Lizzy Ford
(5.00 from 8 reviews)
Emma crossed paths with a black witch in an ill-fated love triangle that ended in Emma fleeing and the death of the man they both loved. Two years later, the witch is seeking revenge. Emma turns to the only person who can help her: a man rumored to be half-demon with the power to control the shadows. Tristan agrees to help her lift the curse on her family but isn't prepared for what he uncovers.
---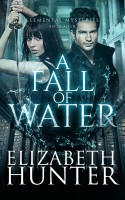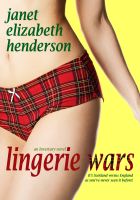 Lingerie Wars by Janet Elizabeth Henderson
(5.00 from 8 reviews)
Ex-army man Lake Benson lent his sister money to buy a lingerie shop. It's failing and he wants his money back. Being a soldier, Lake does what he does best and declares war on the only other lingerie shop in town! But ex-model Kirsty Campbell, isn't about to let an English soldier-boy mess with her shop, or her life. It's England versus Scotland as you've never seen it before. It's Lingerie War.
---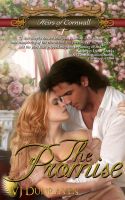 (5.00 from 7 reviews)
"I was deeply drawn into The Promise–the charm and complexity of the characters, the vibrancy of the settings, and the plot that gripped me from beginning to end." –Kathryn Lynn Davis, NY Times Bestselling Author of Too Deep For Tears
---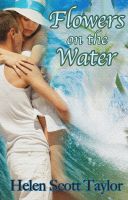 Flowers on the Water (Short Love Story) by Helen Scott Taylor
(5.00 from 7 reviews)
Ten years ago a devastating tragedy tore Lucy and her husband apart, and she thought their love was dead forever. But Dominic never gave up hope of winning her back. A short love story that will tug at your heartstrings.
---
    Knight in Shining Suit by Jerilee Kaye
Get Up. Get Better. Get a Better Man. A love story about pain, betrayal, getting better, getting even and falling in love all over again. Chasing "ever after" is a rollercoaster ride. But every tear, every pain and every laughter is worth believing that fairy tales still happen in real life.
Some promises are too precious to break. Some bonds are too strong to sever. Some relationships are too beautiful to damage. But some feelings… are just too strong to fight.