Za sve žanrove naših knjiga posetite molim vas sledeću stranicu:  SMASHWORDS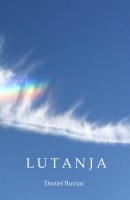 Zbirka pesama Lutanja je treca knjiga nagradjivanog autora Buinac Daniela.
---
Prva zbirka pjesama mlade autorice Tee Rukavine iz Rijeke, čiji je manifest: Kad šutim / umirem / Kad volim / tugujem / Kad pišem / živim!
---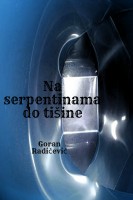 .Fotografija, grafika i obrada omota by Goran Radičević
---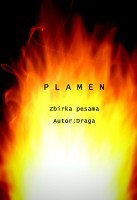 Plamen je zbirka ljubavnih i metafizičkih pesama snažnog izraza i emocije. Puna je psihičke borbe ali i nežnosti, na momente. Ne bojte se, može da zagreje, ali ne i da opeče.
---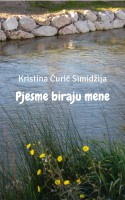 Ovo je prva zbirka poezije autorice Kristine Ćurić Simidžije. Sastoji se od 100 izabranih pjesama koje su nastale u razdoblju od početka 2014. do početka 2015. godine. One obuhvaćaju razne teme, kao što je ljubav, mržnja, umjetnost, hrabrost, strah itd.
---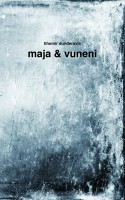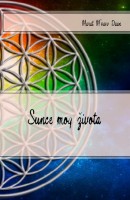 Izbor iz Maratove poezije, kako iz do sada objavljenih knjiga tako i zbirki poezije koje su u pripremi za objavljivanje u budućnosti.
---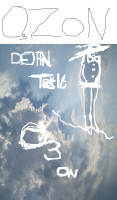 Short (love) story(ies)/poems about travelling through life and losing ourselves on inevitable crossroads. Or maybe just me starting something, like artistic breathing.
---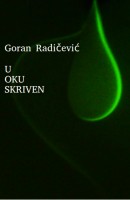 Prva knjiga lirike Gorana Radičevića daje novi pogled na večitu borbu osjećanja i racionalnog koja se odigrava u duši zaljubljenog čovjeka.Ima tu i ljubavi i tuge, možda čak i patetike, uz neprestanu grižu savjesti zbog zavjeta koji nije lako ispoštovati, zavjeta njoj jedinoj, ženi stvorenoj u snu o sjutra.
---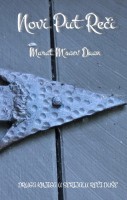 Čitajući zbirku poezije Novi put reči, autora Marat M'saev Daana, čitaocu će se otvoriti vrata čudesnog svijeta, putovaće širom otvorenih očiju, penjući se uz mnoge stepenice, silazeći nizbrdicama do samog dna postojanja, ali na kraju ogrnut novim poetskim saznanjem i nezaboravnim putovanjem. Ifeta Hrnjić
---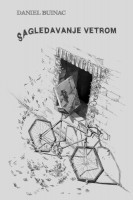 Sagledavanje vetrom je sesta knjiga poezije nagradjivanog autora Daniela Buinca.
---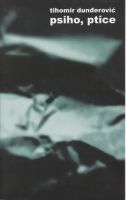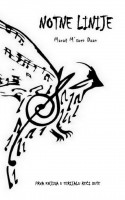 Šezdeset pjesama, notno umuzičenih koraka, čine raskošan ples. Pjesme su slobodnog stiha, neke i lepršave, nisu sputane ni rimom ni imperativom podrobnih opisa i objašnjenja, počinju i završavaju tamo gdje i misao. Pjesnik dozvoljava riječima da magično i glatko uplovljavaju na papir, omogućavajući čitaocu da dokuči njegov svijet i dopre u dubinu njegove duše.
---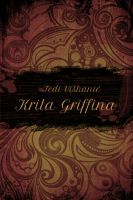 Price: Free! Words: 780. Language: Croatian.
Published on January 25, 2014.
Categories:
Fiction
»
Poetry
»
Spiritual
Krila Griffina predstavljaju izbor od dvadesetak pjesama. Nastajale su u vremenima bolnih, ali i inspirativnih iskustava, uglavnom osamdesetih i devedesetih godina.
---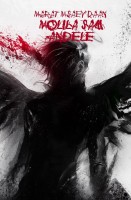 Nije lako kroz četrdeset pesama gledati u deo sebe koji nije prisutan u ovom životu a ipak je deo nas. Nije lako prepoznavati ljubav, bol i učenja i ujedno ih prihvatati kao deo zadatka koji imamo obaviti na ovom svetu. On je pokušao. On je pokušao da i nama približi taj proces, da nas potakne da i mi to ponekad učinimo. Da li ćemo nakon toga lakše razumeti jedni druge, ljubav, karmu i još ponešto
---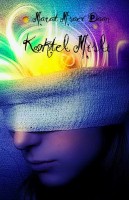 Dugo sam u sebi negovao potrebu da sastavim prvu antologiju svojih pesama. Razmišljao sam kad i kako da je uradim, čekao sam pravi trenutak. Konačno, isti je došao! Ova antologija pesama govori o svim emocijama sa kojima se susrećemo, slučajno ili namerno, ali na kraju uvek će nam biti onako kako mi želimo da se osećamo!
---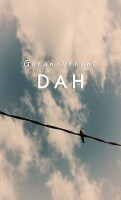 Price: Free! Words: 2,480. Language: Croatian.
Published on September 9, 2014.
Categories:
Fiction
»
Poetry
»
Biography
Posveta knjige ostala je ista samo što ti ljudi nisu više bliski prijatelji, tadašnji poznanici su postali neznanci, a slučajni prolaznici su i dalje slučajni prolaznici i neki od njih su danas bliski prijatelji i poznanici.
---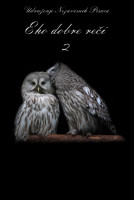 "Eho dobre reči" je drugi po redu javni zbornik pesama Udruženja Nezavisnih Pisaca. Ovom prilikom smo želeli da usrećimo još veći broj ljudi no prvi put tako što ćemo objaviti njihove radove koji će biti dostupni za čitanje širokoj čitalačkoj publici.
---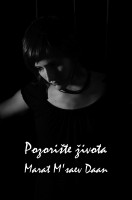 Šta je pozorište života? To vi meni recite jer svako od nas je glavni glumac neke svoje predstave i drugačije sagledava ovo pitanje. Nekada su to monolozi, nekada je pozornica prepuna glumaca. Uvek ima varijacija na scenario i to je nešto što isti čini veoma zanimljivim. Na nama je da odglumimo najbolje što možemo zarad aplauza i poklona na samom kraju predstave pred spuštanje zavesa i odlazak sa