Adultery is disrespect of oneself
Popular books:
Return to God: Men and Women – ebook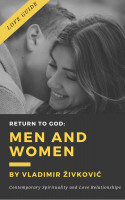 Return to God: Men and Women by Vladimir Živković
Bridges connect. This book possesses the well-built constructions of all existing bridges that connect the different secrets and separate segments of the life of modern man. In this book is teaching about a Self, life, world, positive sexuality and attainable happiness.If you think that you can't find a soulmate, or you are maybe unhappy in real life or love relationship, this is book for you.
Sexuality and Seduction  e-book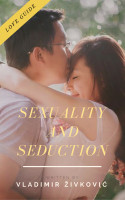 Sexuality and Seduction by Vladimir Živković
Short guide about human sexuality and sexual relationships. Learn true about seduction and manipulation in contemporary love relationships. How to live positive sexuality? What is seduction and why people like to be seducers? The answers are here, in this book.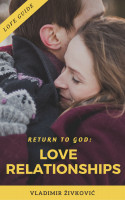 Return to God: Love Relationshipsby Vladimir Živković
The psychology of modern love relationships and self-healing of the psyche. Exposing the power games in love relationships. Removing the cause of problems, blocks and rooted bad patterns of behavior and achieving peace and satisfaction through joining spirituality, reason, sensitivity and sexuality into one way and one wholeness. Reaching capacities for a sustainable and satisfying relationship.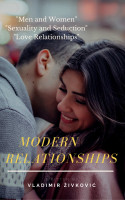 Modern Relationships by Vladimir Živković
Three Vladimir's books merged into one. Everything that you wanted to know about love and sex relationships, the meaning of life, God and love, and that you couldn't have found anywhere else. The new and original way of achieving success in life and love relationships, reaching self- satisfaction and satisfaction with life, which will not mislead people (which is a flaw/shortcoming of many books).