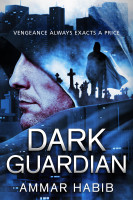 Dark Guardian
by Ammar Habib
(5.00 from 1 review)
In his bid for revenge, Ethan uses his vast resources, advanced skills, and an arsenal of weaponry to don the mask of a vigilante and wage a one-man-war against a criminal empire. But he soon learns the high cost of vengeance.
---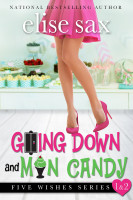 Going Down and Man Candy by Elise Sax
The first two novellas in the hilarious Five Wishes Series…A happy ending is just a coin toss away. Each novella is approximately 100 pages with NO cliffhanger.
---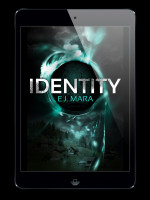 Sixteen-year-old Karen Lyles would never describe herself as a typical small town teen. Maybe that's because Peake, Alabama isn't a typical small town.The seemingly sleepy suburb is protected by a mysterious vigilante called Unseen. Karen Lyles becomes even less "typical" when one of Unseen's enemies kidnaps her little sister. Karen springs into action by partnering Unseen for the rescue mission!
---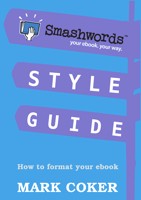 Smashwords Style Guide by Mark Coker
(4.68 from 325 reviews)
The Smashwords Style Guide has helped thousands of authors produce and publish high-quality ebooks. This free guide offers simple step-by-step instructions to create, format and publish an ebook. It's required reading for any author who wants to distribute their book via Smashwords to major ebook retailers such as Apple iBooks, Barnes & Noble, Scribd, Oyster & Kobo. Revised September 24, 2014.
---
Sixty-Four Days, A Sea Story by Malcolm Torres
(4.90 from 103 reviews)
In sixty-four days, Senior Chief Brendan O'Reilly will retire after 30-years in the Navy, but today he's working on the flight deck of an aircraft carrier. Today, he has to stop daydreaming about visiting National Parks with his lovely wife, Diane, in their new motorhome. Today, Brendan O'Reilly has to keep himself and his shipmates alive.
---
Collection of Job Interview Questions and the Answers by John Louie
(4.57 from 7 reviews)
Job interviews are always stressful – even for job seekers who have gone on countless interviews. The best way to reduce the stress is to be prepared. Take the time to review the common interview questions you will most likely be asked. Also review sample answers to the typical interview questions.
---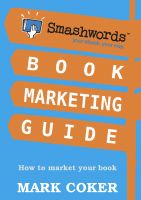 Smashwords Book Marketing Guide by Mark Coker
(4.86 from 154 reviews)
This popular book marketing primer shares easy-to-implement advice on how to market books at Smashwords and major ebook retailers. It starts with an overview of how Smashwords helps promote an author's ebook, and then provides 41 simple do-it-yourself marketing tips. The book is useful to all authors, even those who don't yet publish on Smashwords. Updated August 23, 2013.
---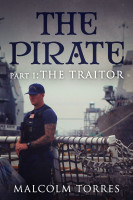 The Pirate, Part I: The Traitor by Malcolm Torres
(4.90 from 10 reviews)
When Jack Turner was arrested for stealing a car in LA, the judge gave him a choice: Two-years on probation or join the military. Now Jack is aboard the US Coast Guard Cutter Almayer, 45-nautical miles south of Key West, Florida, standing watch as a lookout, searching for illegal aliens and drug runners.
---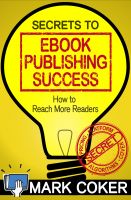 The Secrets to Ebook Publishing Success by Mark Coker
(4.78 from 111 reviews)
Learn the 30 best practices of the bestselling self-published ebook authors. This updated January 2014 edition of the The Secrets to Ebook Publishing Success has already helped tens of thousands of self-published ebook authors publish more professionally. This ebook is a must-read for every writer, author, publisher and literary agent.
---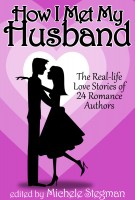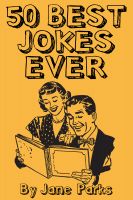 50 Best Jokes Ever by Jane Parks
(2.83 from 23 reviews)
Love jokes? Here's 50 of the best! All your favorites including the best "Yo Mama" jokes, "Knock, Knock" jokes and more …
---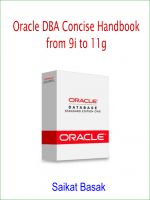 Oracle DBA Concise Handbook by Saikat Basak
An Oracle DBA concise handbook. Covers 9i to 11g. Discusses Oracle database instance, file structure, backup recovery and performance tuning. Also includes a list of Oracle interview questions. This ebook is best viewed in PDF format as it contains several diagrams in color.
---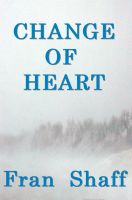 (4.78 from 18 reviews)
1850s Nebraska: Marietta Randolf travels from Chicago to Nebraska to collect her orphaned nephew Zack. When a snow storm delays her return trip, she finds herself stranded in an unappealing land with a very appealing rancher, Jase Kent–A favorite sweet romance among adults and teens. 5 Stars from Simegen, 5 Hearts from the Romance Studio, 5 Stars from CataRomance, 5 Cups from Coffee Time Romance
---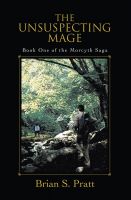 The Unsuspecting Mage: The Morcyth Saga Book One by Brian S. Pratt
(3.96 from 48 reviews)
"Want to be a mage? Then do we have the job for you…" Sounds great for a veteran role-player. When on-the-job training entails battling demons, learning magic through trial and error, and living in a world without toilet paper, things could get rough. But to be dropped in the middle of a forest and having to do it on your own with no instruction…welcome to James' world.
---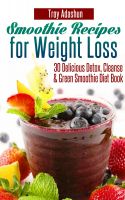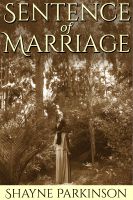 Sentence of Marriage (Promises to Keep: Book 1) by Shayne Parkinson
(4.77 from 74 reviews)
In 19th Century New Zealand, there are few choices for a farm girl like Amy. Her life seems mapped out for her by the time she is twelve. Amy dreams of an exciting life in the world beyond her narrow boundaries. But it is the two people who come to the farm from outside the valley who change her life forever, and Amy learns the high cost of making the wrong choice. Book 1 of "Promises to Keep".
---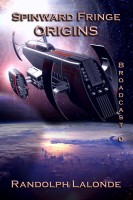 Spinward Fringe Broadcast 0: Origins by Randolph Lalonde
(4.67 from 58 reviews)
In the darkest region of explored space sits a bright beacon; Freeground Station. Serving as a supply and trading post it is home to a select number of human beings that will take a desperate chance to make a difference in their end of the galaxy. – Contains the entire First Light Chronicles Trilogy. A Space Opera Adventure enjoyed across the globe by all ages. [Final Revision]
---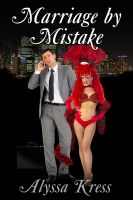 Marriage by Mistake by Alyssa Kress
Price: Free! Words: 96,740. Language: English. Published: November 28, 2011. Categories:
Fiction
 » 
Romance
 » 
General
(4.61 from 31 reviews)
He woke up to find two days of his life gone. A strait-laced CEO, Dean never wanted to be like his impetuous womanizing father, but while hypnotized Dean wooed and wed some sexy Las Vegas dancer airhead. Now Kelly may be sexy but she's no airhead. She knows this cold icicle is not the man she loves. That fellow, she's sure, is buried somehow deep inside. And she's determined to find him…
---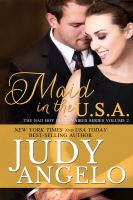 Maid in the USA by Judy Angelo
(3.67 from 9 reviews)
Who ever said billionaire bachelors and modest maids don't mix? Celine Santini is shocked when billionaire bachelor Pierce D'Amato offers her a job as nanny to his four-year-old charge. After all, he hardly even knows her. But after finding herself thrown into an unexpectedly intimate encounter with him, are they really strangers? The maid and the billionaire…can their love cross the divide?
---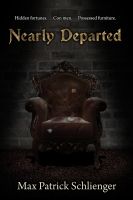 Nearly Departed by Max Patrick Schlienger
(4.54 from 13 reviews)
Con artists are a notoriously skeptical bunch, and Dennis Gufehautt is no exception. His scheme of masquerading as a paranormal investigator seems foolproof, until he encounters an actual ghost. Now, having unwittingly become a witness to a decades-old murder, Dennis finds himself stumbling headfirst into bizarre and often hilarious situations as he tries to solve a legitimate paranormal mystery.
---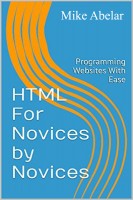 HTML For Novices By Novices by Mike Abelar
(4.80 from 5 reviews)
HTML For Novices By Novices teaches the HTML programming language through the lens of the less experienced. This allows absolute beginners to learn more effectively. This book covers most of the HTML programming language from creating forms to tables. HTML For Novices By Novices utilizes helpful elements like end-of-chapter websites and copious examples to really drive the point home for HTML.
---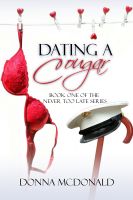 Dating A Cougar (Book 1 of the Never Too Late Series) by Donna McDonald
(4.78 from 36 reviews)
Are you over 40? Over 50? This steamy romance series is just for you! The stories of Alexa, Regina, and Lauren will convince you in this humorous romantic comedy saga that it is "Never Too Late" to find romance and love. Deciding to end her sexual hiatus, 38 yr old retired Marine, Casey Carter, is looking good to 50 yr old lingerie model, Alexa Ranger. The age gap bothers her–but not him evidentl
---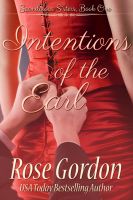 Intentions of the Earl (Regency Historical Romance) by Rose Gordon
(4.65 from 17 reviews)
Will he secure his future by ruining hers, or will she ruin his plans by securing him? A new twist on the old fortune hunter plot puts an impoverished earl in a position to gain his fortune only by ruining an innocent's reputation without offering marriage. The innocent he's selected, however, has no plans to settle for anything less than marriage and will go to almost any length to secure him.
---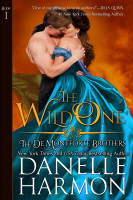 The Wild One by Danelle Harmon
(4.78 from 9 reviews)
"The bluest of blood, the boldest of hearts; the de Montforte brothers will take your breath away." England, 1776: When Lord Gareth de Montforte thwarts a stagecoach robbery, he unwittingly finds himself inheriting his dead brother's fiancee and infant baby in this breathtaking first book in the De Montforte Brothers series by critically acclaimed author Danelle Harmon.
---