Za sve žanrove naših knjiga posetite molim vas sledeću stranicu:  SMASHWORDS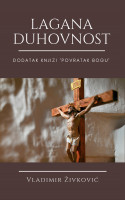 Lagana duhovnost: dodatak knjizi "Povratak Bogu"
by Vladimir Živković
Ova knjiga je nastala kao dodatak i upotpunjenje knjizi 'Povratak Bogu'. Kao i originalna knjiga, i ova se bavi duhovnim pitanjima i rešavanjem problema glede duhovnosti savremenog čoveka. Knjiga je riznica duhovnih pouka i spoznaja koje otkrivaju istinu o Bogu i stvaranju.
---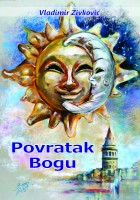 Povratak Bogu by Vladimir Živković
Ova knjiga je nastala kao proizvod četvorogodišnjeg pisanja tekstova na osnovu spoznaja, vizija i viđenja autora, putem iskustava i duhovnih aktivnosti. Učenje autor smatra autentičnim jer je odraz sopstvenog truda i sopstvenih iskustava. To znači da svaki čovek, a samim tim i svaki čitaoc, koji pročita ovu knjigu, moći će da je praktično primeni i proveri kroz život.
---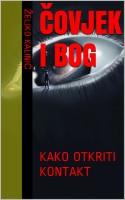 Kako otkriti kontakt s Bogom?
---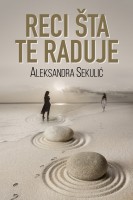 Da li ste se ikada zapitali kako bi izgledao vaš život da ste na nekoj od životnih raskrsnica doneli drugačiju odluku koja bi vašu ličnu priču usmerila u potpuno novom pravcu? Zamislite da danas sretnete to drugo ja, koje je u prošlosti drugačije postupilo. Kako bi izgledao vaš razgovor?
---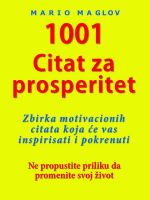 Knjiga "1001 Citat za prosperitet" je zbirka citata najuticajnijih ljudi koji su ikada živeli. Knjiga sadrži citate drevnih filozofa istoka i zapada, preko srednjovekovnih istraživača, prosvetitelja, političara i industrijalaca dvadesetog veka, naučnika i umetnika sve do savremenih biznismena, slavnih osoba, motivacionih govornika i stručnjaka za komunikacije.
---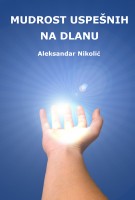 Lekcije o uspehu se uče od uspešnih, a "Mudrost uspešnih na dlanu" je tu da vam ove lekcije učine dostupnijim, jasnijim i da vam posluže kao vetar u leđa na putu do ostvarenja vaših ciljeva.
---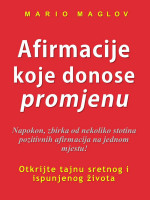 Knjiga "Afirmacije koje donose promjenu" je zbirka od nekoliko stotina pozitivnih afirmacija podjeljenih na poglavlja; novac, ljubav, zdravlje, zdrava prehrana, inspiracija… Ova zbirka motivirajućih afirmacija se preporučuje svima koji žele promijeniti svoj život na bolje i postati gospodar svoje sudbine.
---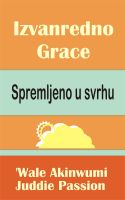 Ovo je istinita priča o neobičnoj milosti, izvanrednih milosti i nerazrijeđenom vjere. To je bio neuobičajeno milost, rijetka milost, milost i blagoslov neobjašnjivo da nadilazi ljudsko rasuđivanje. To nije bio svakodnevno milost i nije za svakoga, to je samo za izabranog, blaženog, poseban i privilegirani mladića. Došao je licem-u-lice sa smrću na taj sudbonosni dan u listopadu 2002.
---
Knjiga 'Mudrost Ljubavi i Mudrost Života' riznica je mudrosti spisateljice Brigite Čolić stvaranih godinama unatrag. Nije bilo lako izabrati određeni broj ali s ovim izdanjem počinjemo, ostali stižu u nastavcima. Uživajte u prekrasnom putovanju otkrivanja ljepote u sebi i oko sebe. U životu! Dopustite da vas knjiga mijenja. Da vas usrećuje. Da vas ohrabruje. Da vas obasja ljubavlju!
---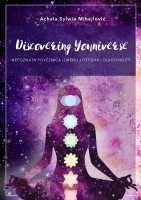 "Discovering Youniverse" je intrigantno putovanje kroz čakre koje ti pomaže da shvatiš kako su planetarni utjecaji našeg svemira povezani sa 'svemirom' koji se nalazi unutar nas. Revolucionarna knjiga u kojoj je povezanost između čakri, znakova zodijaka i nakshatri po prvi put objašnjena i (grafički) prikazana na tako pristupačan način."