For all genres of books, please visit  SMASHWORDS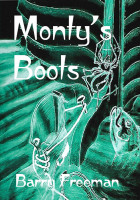 Monty's Boots
by Barry Freeman
(5.00 from 1 review)
When we first meet Clive the spider he is living peacefully in an old pair of grandad's boots in Albert Spindler's wash-house. Life though, is set to get a great deal more exciting, but a whole lot less comfortable for Clive. However, his resourcefulness and courage bring him through his trials and tribulations and all without Albert Spindler ever being aware of his existence!
---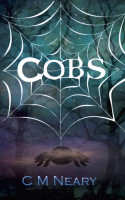 Cobs
by C.M Neary
Cobs, a misunderstood and rejected spider, is taken up into the clouds by three strange creatures, they call upon him to undertake a special task. As Winter Moon approaches, it brings with it the Sickness. But to fulfil his task he must return to Spider Cave; a formidable place where all the spiders live, and where Cobs is afraid to go. The very place he was once banished from.
---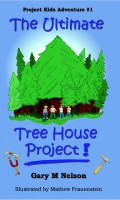 The Ultimate Tree House Project: Project Kids Adventure #1by Gary M Nelson
The Ultimate Tree House Project introduces basic Project Management concepts to children through an entertaining, funny story and simple lessons taught to one of the children by her father who is (of course) a Project Manager. She applies what she has learned and suddenly the girls are leaping ahead of the boys who had "just started building" – without a plan. Illustrated by Mathew Frauenstein
---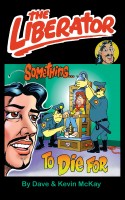 The Liberator – part 2 by Dave Mckay
(5.00 from 17 reviews)
The story continues. Follow the final twelve chapters of the Gospel of Luke in this radical 48-page comic book. Everything from McDonald's Restaurants to a modern tractor and chain saw come into the illustrations as readers are challenged to consider this ancient manuscript in a modern setting.
---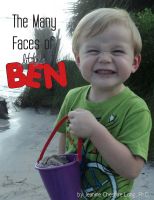 The Many Faces of Little Ben by Jeanine Long
(5.00 from 5 reviews)
A read aloud book for young children. Little Ben is 3 years old. He makes many faces. I bet you make faces too. If you pay attention you can tell how someone is feeling, just by looking at their face. You will enjoy the faces that little Ben makes – you may make those faces too.
---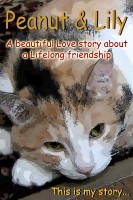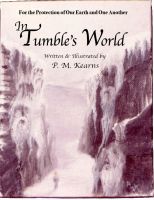 In Tumble's World by P. M. Kearns
(5.00 from 3 reviews)
An orphan boy and his beloved hidden star…a blitzkrieg of bullies…and the wise Old Raven who debunks the bully mystique…IN TUMBLE'S WORLD© is the unforgettable wilderness story from Frog Hollow about protecting our Earth and one another.
---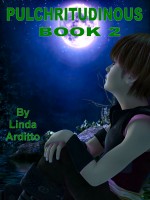 Pulchritudinous Book 2 by Linda Arditto
(5.00 from 23 reviews)
Puck tries to hurry things along and finds himself in more trouble than he's ever known. He travels on a journey of necessity to right a wrong that he is responsible for. PLEASE NOTE: Pulchritudinous Book 2 is the CONTINUATION from Book 1. This is not a standalone story.
---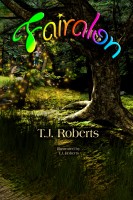 (5.00 from 17 reviews)
Fairalon explores themes of trust, friendship, self-reliance with a sprinkle of budding romance. Three troubled preteens stumble into a magical world where they encounter fantastic creatures and face real dangers together. Fairalon takes its readers through a myriad of mysterious twists and turns where anything can happen. Fairalon is a MG/YA fantasy novel with 30 full color illustrations.
---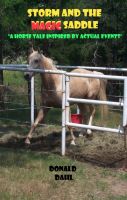 Storm and the Magic Saddle by Donald Dahl
(5.00 from 12 reviews)
Storm is a most unusual horse. Under saddle he is a show stopping magnificent steed. Remove the saddle, and he is the cross between Dennis the Menace and Goofy. Life at the Doyle household is turned upside down when the family purchases Storm. He has little knowledge of the real world. His pasture mates are dumbfounded by his naiveté. For heaven sakes, he arrived not even sure what his name is!
---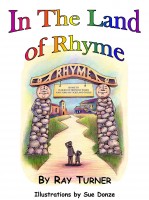 In The Land of Rhyme by Ray Turner
(5.00 from 11 reviews)
"In the Land Of Rhyme" tells about a fanciful place inhabited by clocks & people. But, the role of a clock is to tick and to tock. So what will the inhabitants do when a young clock appears on the scene and begins ticking in a different meter and tocking in the wrong key? With a strong story line that says, It's OK to be different! This book holds the attention of young & old! Get your copy now!
---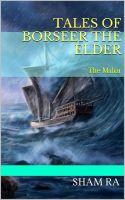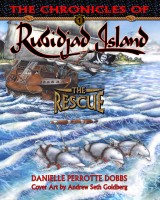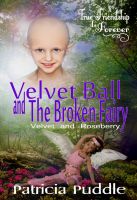 Velvet Ball and The Broken fairy by Patricia Puddle
(5.00 from 8 reviews)
Velvet's had enough of bullies calling her a pixie just because she's bald, but when she finds a fairy in the woods, she think she'll get a wish. Trouble is, Roseberry hasn't a clue how to do magic because she didn't listen in school. All she cares about is eating cakes and trying on Barbie clothes. Velvet soon gets fed up with the little snot and threatens to take her back to the forest.
---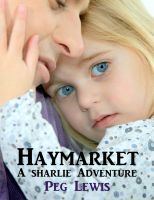 Haymarket: A Sharlie Adventure Short Story by Peg Lewis
(5.00 from 8 reviews)
A Sharlie Short Story (A Triple Divide Prequel) Sharlie has a new baby sister, and now her dad is her very best friend. They read together, sled together, and, one day, have an unforgettable adventure.
---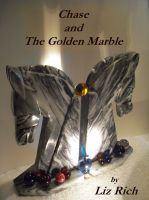 Chase and The Golden Marble by Liz Rich
(5.00 from 8 reviews)
When Chase learns that his older brother won a golden marble in a game with the local bully, he starts his own collection of marbles and learns much about the fun of playing. In a tournament, he competes with other players and obeys the "Golden Rule" as he pursues the Golden Marble himself.