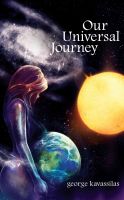 Our Universal Journey
by George Kavassilas
(4.90 from 39 reviews)
Our Universal Journey is a unique book of Self-Empowerment on a Universal scale and beyond exposing the Planetary matrix and even the Cosmic matrix. A unique perspective surpassing the paradigms of science, religion, the occults and new age. The level of knowledge and wisdom shared is the foundation for awakening into an aware and conscious Being, and consequently Freedom and Sovereignty of Spirit
---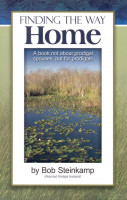 Finding The Way Home by Bob Steinkamp
In Finding the Way Home, returned prodigal Bob Steinkamp shares how it felt to know in his mind, he should go home to his family, even if his heart was not willing. Bob also shares how your spouse can be reconciled to God. In this process your marriage can be restored to the way God created marriage.
---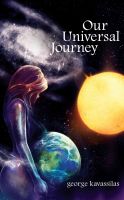 Our Universal Journey by George Kavassilas
(4.90 from 39 reviews)
Our Universal Journey is a unique book of Self-Empowerment on a Universal scale and beyond exposing the Planetary matrix and even the Cosmic matrix. A unique perspective surpassing the paradigms of science, religion, the occults and new age. The level of knowledge and wisdom shared is the foundation for awakening into an aware and conscious Being, and consequently Freedom and Sovereignty of Spirit
---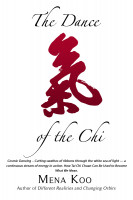 The Dance of the Chi by Mena Koo
The Dance of the Chi: Cosmic Dancing – a continuous stream of energy in action. How Tai Chi Chuan Can Be Used to Become What We Mean.
---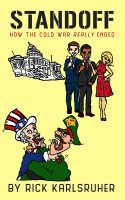 Standoff, How The Cold War Really Ended by Rick Karlsruher
(4.95)
What if everything you thought you knew about how the Cold War ended was wrong? Forget about Reagan, Gorbachev and the Pope. When the superpowers decided they couldn't blow each other off the face of the Earth, other plans had to be created. Think of Dr. Strangelove meets Barney Fife meets Angie Tribeca while wagging the dog. Standoff is the participants' story…and they are sticking to it!
---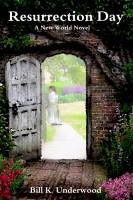 Resurrection Day – A New World Novel by Bill K. Underwood
(4.93)
It's your first day of life after death. Not heaven. You've been resurrected back to earth – a new world under renovation. What questions do you have? What led up to the declaring of "Peace and Security", the attack on Babylon, Armageddon? Who survived, who didn't? What work is involved in constructing a paradise and how is it organized? Resurrection Day presents a heartwarming answer.
---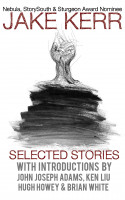 Stories of space, love, loss, hope, and more are all part of this debut collection from multiple award-nominated author Jake Kerr. A mixture of breathtaking science fiction and contemporary shorts, Selected Stories highlights Kerr's position a leading practitioner in science fiction's humanist tradition.
---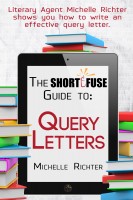 The Short Fuse Guide to Query Letters by Michelle E. Richter
Literary Agent Michelle Richter demystifies the process of writing and submitting query letters that get results. Learn structure, technique, what works, what never to do, what attracts an agent's attention, and special tips that most writers don't think of. Help your submission rise above the slush and get read by those who want it most.
---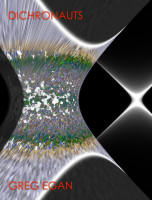 On a world where light can only travel outside a "dark cone" that stretches to the left and right, two species share bodies and combine their senses to make it possible to perceive more of their surroundings. But when surveyors Seth and Theo join an expedition to the edge of the habitable zone, they find a fissure in the surface of the world, so deep and wide that no one can perceive its limits
---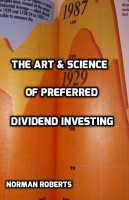 The Art & Science Of Preferred Dividend Investing by Norman Roberts
(4.83)
This book details my history, education and growth as a preferred investor and the lessons I learned along the way. I want to share that knowledge by introducing you to this effective, profitable, and safe way to invest in preferred equities.
---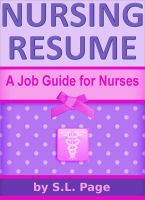 Nursing Resume: A Job Guide for Nurses by S.L. Page
(5.00)
Nursing Resume: A Job Guide for nurses is a complete eBook package to help nurses find a job. This eBook is short and to the point, and the entire package includes 10 premium resume templates (see inside book for a preview), 10 premium cover letter templates (they match the resume templates), a few basic traditional resume templates, and a sample resignation (or two weeks' notice) template.
---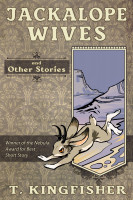 Jackalope Wives & Other Stories by T Kingfisher
Winner of the Nebula and WSFA Short Fiction Awards From award-winning author T. Kingfisher comes a collection of short stories, including "Jackalope Wives," "The Tomato Thief," "Pocosin," and many others. By turns funny, lyrical, angry and beautiful, this collections includes two all-new stories, "Origin Story" and "Let Pass The Horses Black," appearing for the first time in print.
---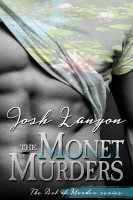 The Monet Murders by Josh Lanyon
Special Agent Jason West and Behavioral Unit Chief Sam Kennedy must put aside their differences to catch a deranged killer targeting wealthy, upscale art collectors.
---